Homemade Laundry Detergent
Have you tried Homemade Laundry Detergent?  Homemade Laundry Detergent Recipe is an awesome DIY laundry detergent recipe from our guest poster Blissful 55.  If you haven't tried this, you probably should join the thousands that have discovered how wonderful it is. This homemade recipe is cheaper and BETTER than the store bought stuff. It's basically the best stuff ever. I really REALLY wish this picture was "scratch and sniff".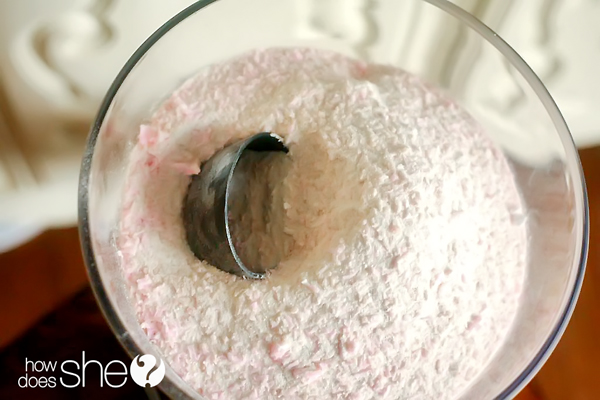 I wanted to a cute way to gift this detergent to friends and family so they could experience it too.
Our talented graphic designer, Heather from Chickabug, created an adorable Laundry Soap gift giving printable. And of course, it's available to our readers for FREE.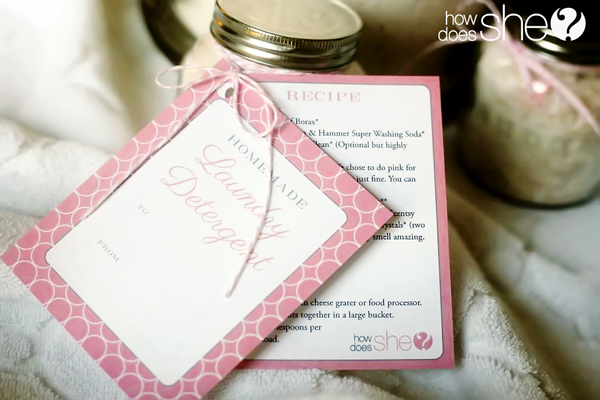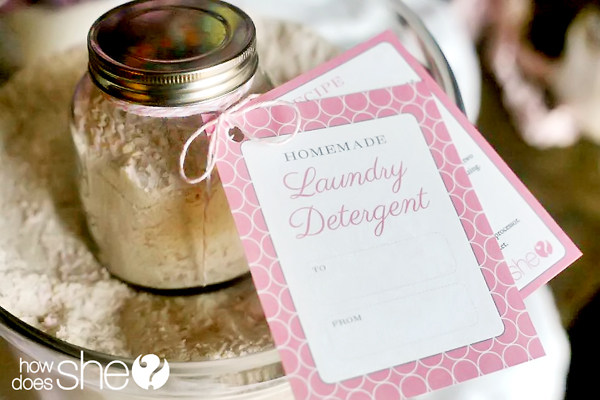 Etching Your Jars
I etched the jars to make them a bit more custom.  All you need for this project is
1. Vinyl (use your silhouette or order precut vinyl off Etsy).
2. Etching Cream (you can find this at almost any craft store).
3. Glass Jars I purchased these little glass jars from Hobby Lobby, but any glass container would work. Even small mason jars (or big mason jars if you want to be really nice).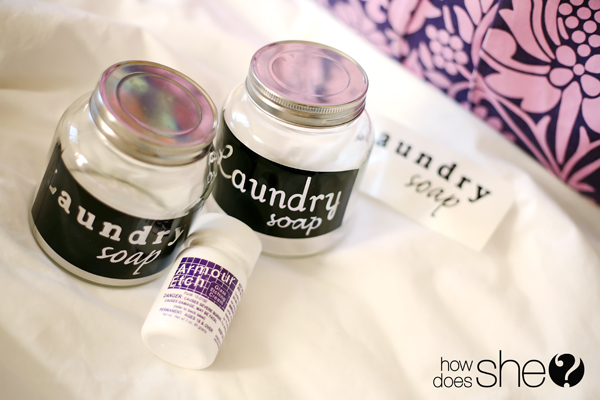 If you have never etched glass, it is surprisingly simple. All you do is take the negative part of the vinyl, not the part you would usually use, then place it directly on the glass you want to etch. 
Then simply use a cloth and dab a little glass etching cream over the vinyl.
Wait about 20 minutes and then wash it off.  I did multiple jars at once so I could have these Laundry Soap gifts on hand for friends birthdays.